In thinking about the subject matter on Wednesday nights, it makes me want to dive in deeper to how great God is. There are no shortage of questions and people willing to question God, but few take the time to seek answers. Here Randy Alcorn begins to unpack some of the questions. I will be breaking it into parts because it is quite lengthy. If you are eager you can find the whole thing here.
Why Doesn't God Do More to Restrain Evil and Suffering? Part 1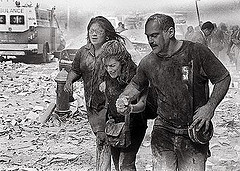 God may already be restraining 99.99 percent of evil and suffering.
Why does the chaos that breaks out in some corner of the world always prove the exception rather than the rule? Why haven't tyrants, with access to powerful weapons, destroyed this planet? What has kept infectious diseases and natural disasters from killing 99 percent of the world's population rather than less than 1 percent?
In the collapse of New York's Twin Towers, fifteen thousand people came out alive. While this doesn't remove the pain felt by families of the nearly three thousand who died, it shows that even on that terrible day, suffering was limited.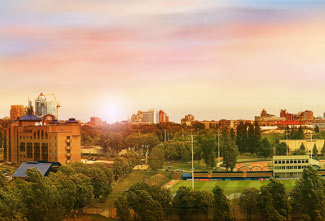 Nanci said to me, "Given what Scripture tells us about the evil of the human heart, you'd think that there would be thousands of Jack the Rippers in every city." Her statement stopped me in my tracks. Might God be limiting sin all around us, all the time? Second Thessalonians 2:7 declares that God is in fact restraining lawlessness in this world. For this we should thank him daily.
If God permitted people to follow their every evil inclination all the time, life on this planet would screech to a halt. Sometimes God permits evil by giving people over to their sins (see Romans 1:24–32), and this itself leads to the deterioration and ultimate death of an evil culture, which is a mercy to surrounding cultures. The most morally corrupt ancient cultures no longer exist.
"But many children suffer; why doesn't God protect them?" We don't know the answer, but we also don't know how often God does protect children. The concept of guardian angels seems to be suggested by various passages (see, for example,Matthew 18:10).
God gives us a brief, dramatic look into the unseen world in which righteous angels battle evil ones, intervening on behalf of God's people (see Daniel 10:12–13, 20). How many angels has God sent to preserve the lives of children and shield them from harm?
My earliest memory is of falling into deep water and nearly drowning; someone my family didn't know rescued me. As a parent and a grandparent I have seen many "close calls" where it appears a child should have died or suffered a terrible injury, but somehow escaped both.
This thought, of course, doesn't keep a parent's heart from breaking when her child suffers or dies. Still, though I can't prove it, I'm convinced God prevents far more evil than he allows.